Free UK delivery on orders £45+
12 Fun Kids Sewing Projects for Half Term
Keep the kids entertained over half term with some fun sewing projects! It's highly possible that it will rain all week, and we all know that means the words "muuuuum, i'm bored". So here's some projects we're certain they'll be excited to get stuck into and lose themselves in an afternoon...
12 Fun Kids Sewing Projects for Half Term
This is a great project for those trying to teach their kids about recycling, as it recycles old jeans to make something new!
Jean Pocket Turtle by Jembellish
Hit two birds with one stone and get them stitching up a fun game they can play with afterwards too! We love this rainy-day inspired game.
Rainy Day Bean Bag Game by Wild Olive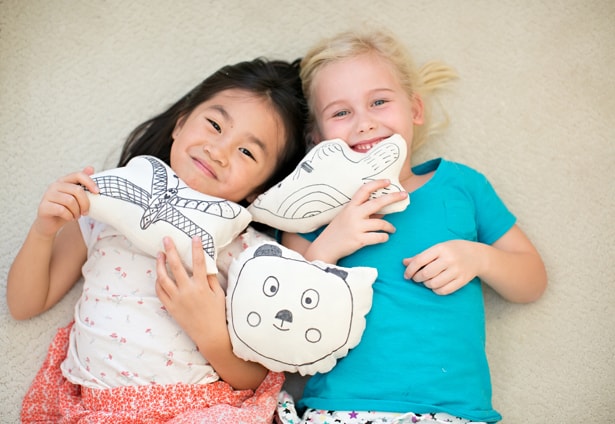 For older children that want to use a machine, have them create their own pillow art designs with fabric pens and then stitch them up into comfy cushions!
Kid's Art Cushions by Hello Wonderful
Specially designed for kids, this project feels a bit more grown up for older kids, and one they can enjoy with their hot drinks, or make up as a Christmas present.
Easy Coffee Cosy by Albion Gould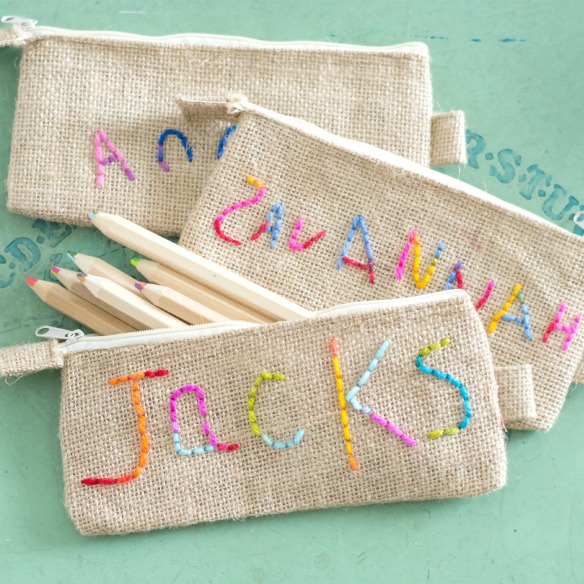 Every kid loves having their name on their stuff, and this way they can do it themselves with a bit of embroidery thread! For extra cool factor, use variegated or colour-changing thread.
Kids Embroidered Pencil Pouch by Jacks and Kate
Encourage those losing their teeth to be good for the tooth fairy with this tooth fairy pillow project, made from forgiving felt!
Felt Tooth Fairy Pillow by Everyday Dishes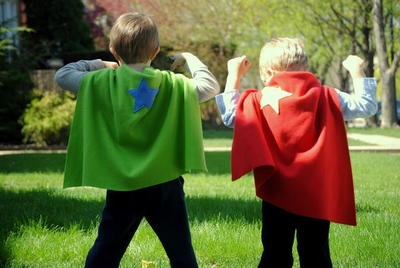 One for the boys here! These capes are cool looking and are easy enough for kids to suss out.
Simple Superhero Cape by A Pretty Cool Life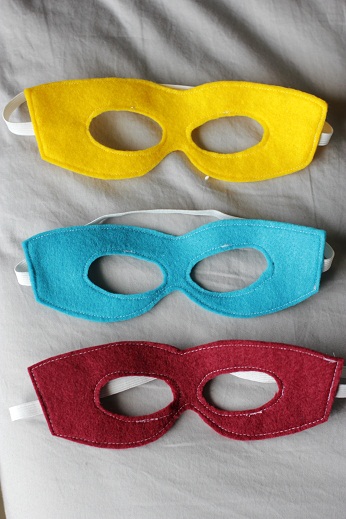 Continue the superhero theme with these fun felt superhero masks!
Felt Superhero Masks by Vanilla Joy
Older children and tweens with a little sewing experience will enjoy making up one of these sleepover pillowcases, perfect for tucking in all the essentials!
Sleepover Pillowcase by Lemon Squeezy Home
Get them to clear out their sock drawers for a more fun reason, and put all those odd socks to good use with this colourful sock snake project!
Mismatched Sock Snake by Grosgrain 
Get them preparing for chilly mornings by making some hand warmers they can pop in their coat pockets.
DIY Heart Handwarmers by The Idea Room
Pink Frienship Bracelets by Noodlehead