Free UK delivery on orders £45+
12 Liberty Sewing Projects to Make the Most of Your Fabric
Got your eye on our new Liberty range or have some ready and waiting in your stash? Don't be afraid to get them out and use them - we've got 12 gorgeous projects to inspire you and make sure you use up every scrap so you get the best value for money so you can justify your premium fabric obsession!
12 Liberty Sewing Projects to Make the Most of Your Fabric
Add a dash of Liberty around your home by making up a few of these handy fabric trays - perfect for loose change and bits and pieces!
Liberty Fabric Trays by A Spoonful of Sugar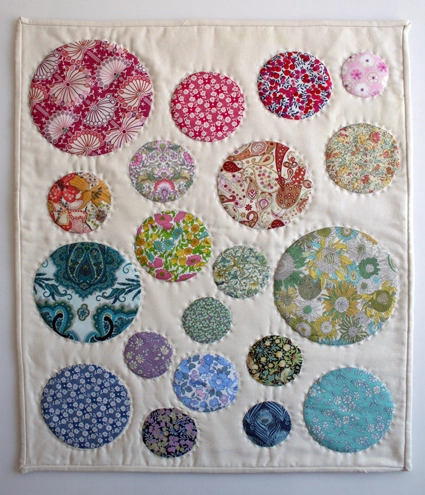 Got a mix of fat quarters and smaller pieces of Liberty prints? Use up your odds and ends alongside bigger pieces with this gorgeous quilt project that really lets the prints shine!
Liberty Circular Applique Quilt by Purl Soho
Utilise every scrap - these sweet little scrap bookmarks are perfect for smaller scraps and make lovely little gifts too. 
Liberty Scrap Bookmarks by Flossie Teacakes
It's not really sewing but this DIY shoe project let's you show off your love of Liberty everywhere you go!
Liberty Shoe Makeover by Tea Rose Home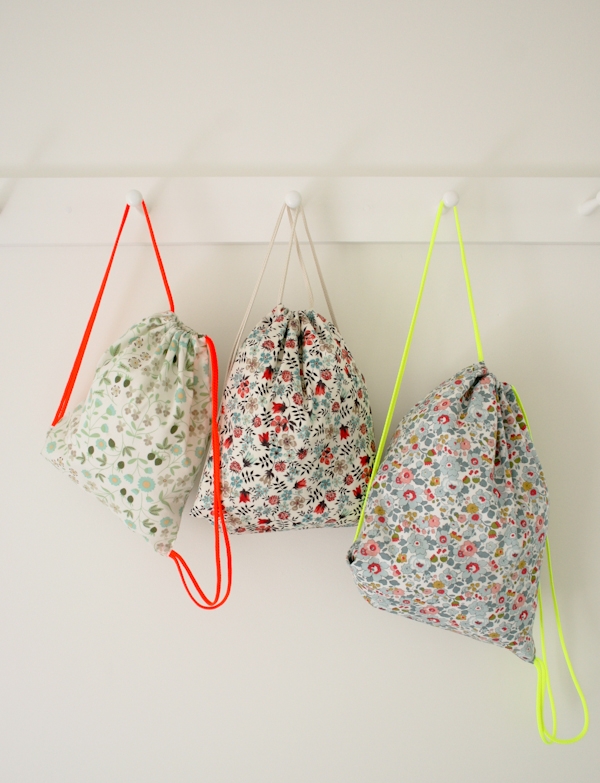 Create some beautiful bags from just a couple of fat quarters, perfect for the kids or your own bits and bobs!
Liberty Backpacks by Purl Soho
Indulge yourself with a little project just for you from your Liberty fabric and have a go at this sweetly simple hexie style sewing kit.
Liberty Hexie Sewing Kit Project by A Spoonful of Sugar
Use up even the tiniest of scraps with these sweet little felt and fabric hearts - perfect for Valentine's!
Liberty Fabric Hearts by Flamingo Toes
Add a Liberty accent to an otherwise plain cushion with some gorgeous arrow appliqué...
Applique Liberty Arrow Cushion by Anna Joyce
Decorate your home with your favourite Liberty print with this fun tutorial! Don't feel confident doing your own? Invest in a super-simple lampshade kit to create one in minutes!
DIY Liberty Lampshade by Erica for Honestly WTF
Brighten up a bedroom or your sewing space with a colourful mini wreath using tiny circles of your favourite Liberty prints.
Mini Yoyo Liberty Wreath by A Spoonful of Sugar
Make something boring into something pretty with this easy pattern for a tissue cover project!
Liberty Tissue Covers by A Spoonful of Sugar
Last but not least... stitch up one of these completely ADORABLE floral cats using Liberty fabric - we want a whole pack of them to adorn our house and give to every little one we know!
Liberty Cat Toy by Alice Caroline