Free delivery on orders over £40
20 Beautiful Handsewn Gifts to Give at Christmas
When you have the gift of being a sewer, the festive season is the perfect time to share your gift with loved ones - by indulging them in a handmade gift! Male or female, old or young, check out some of these ideas of what to get stitching for them...
20 Beautiful Handsewn Gifts to Give at Christmas
Preserve special memories with a beautiful Memory Cushion like this one made from neckties by Maflingo.
Treat a little one to a unique cuddly toy like this pretty Flora the Elephant pattern from Bustle and Sew - use floral fabric for an extra special finish.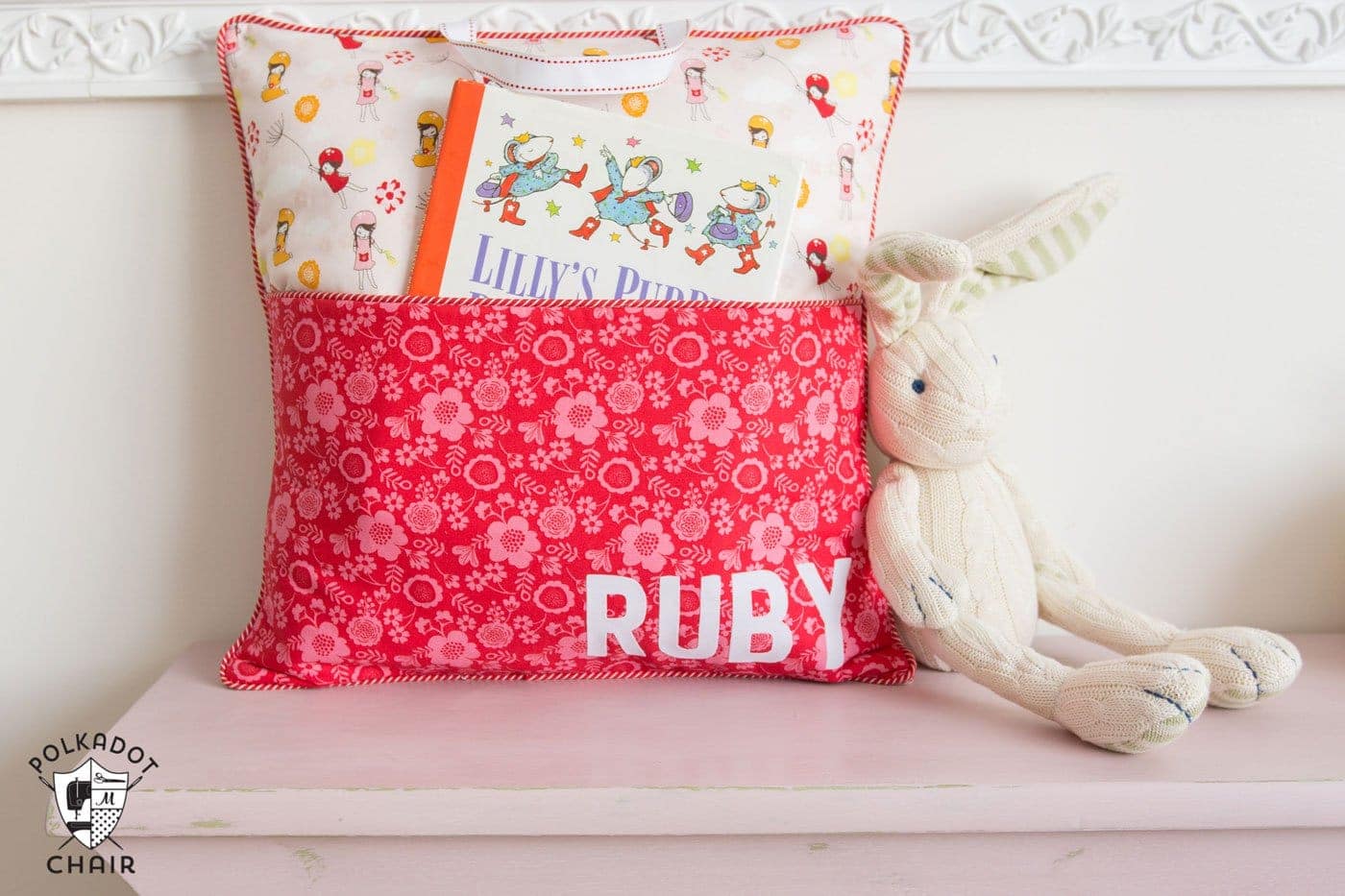 Practical gifts don't always have to be boring - a colourful personalised reading cushion makes a great gift for an avid little reader! We love this tutorial by Polkadot Chair.
We ADORE these bright little pen holders by Sew Can She - they make a great add-on gift alongside a beautiful journal, and save you always searching for a pen when you want to write!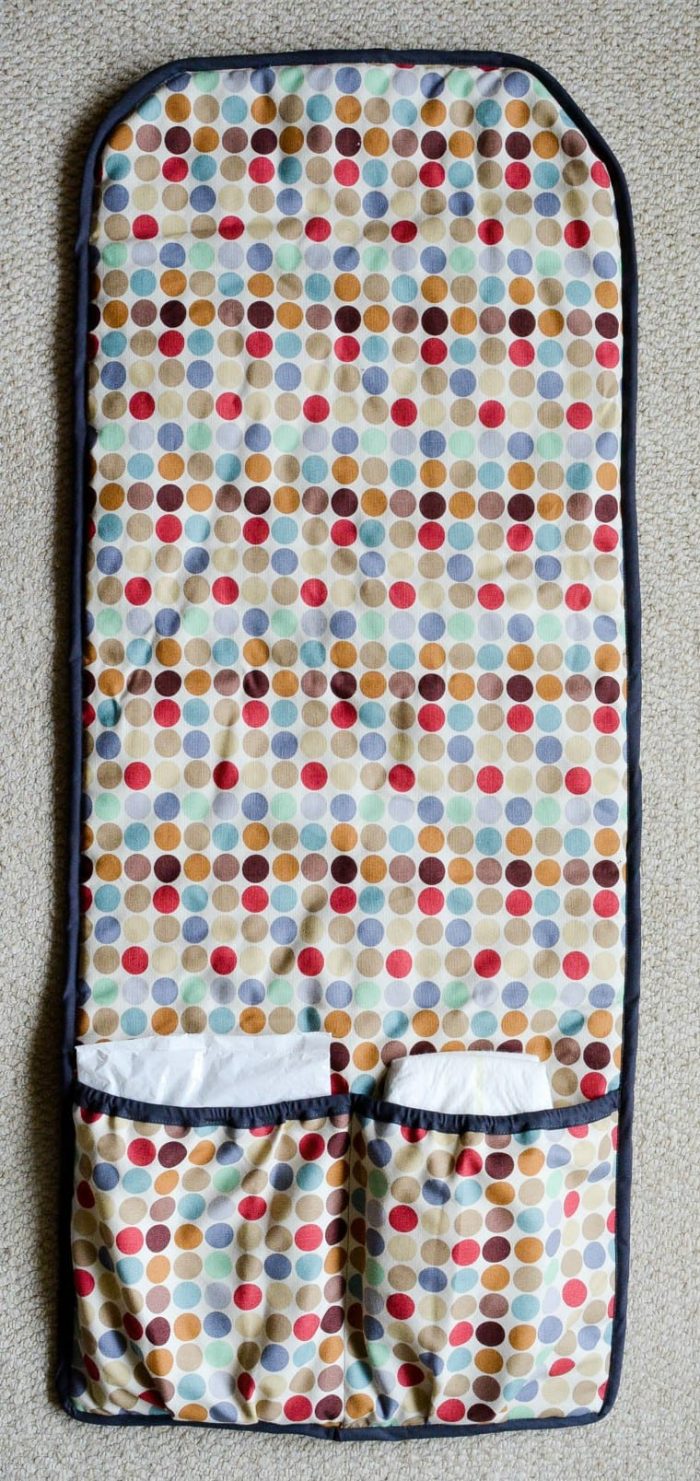 Treat a hard-working mum or couple to a beautiful new baby accessory to make their lives easy, like this wipe clean baby mat from Vicky Myers Creations.
Know someone that's always burning their hands on their lunch, straight out the microwave? Knock together a couple of these simple washable soup bowl cozies by Happy Hour Stitches and they'll thank you forever!
Little boys will love these fun dinosaur play tails, in bright colours by Andrea's Notebook!
If you know any other sewing enthusiasts, whip them up a set of cute pattern weights like these ones from Tea and a Sewing Machine - bonus points for using sewing themed fabric!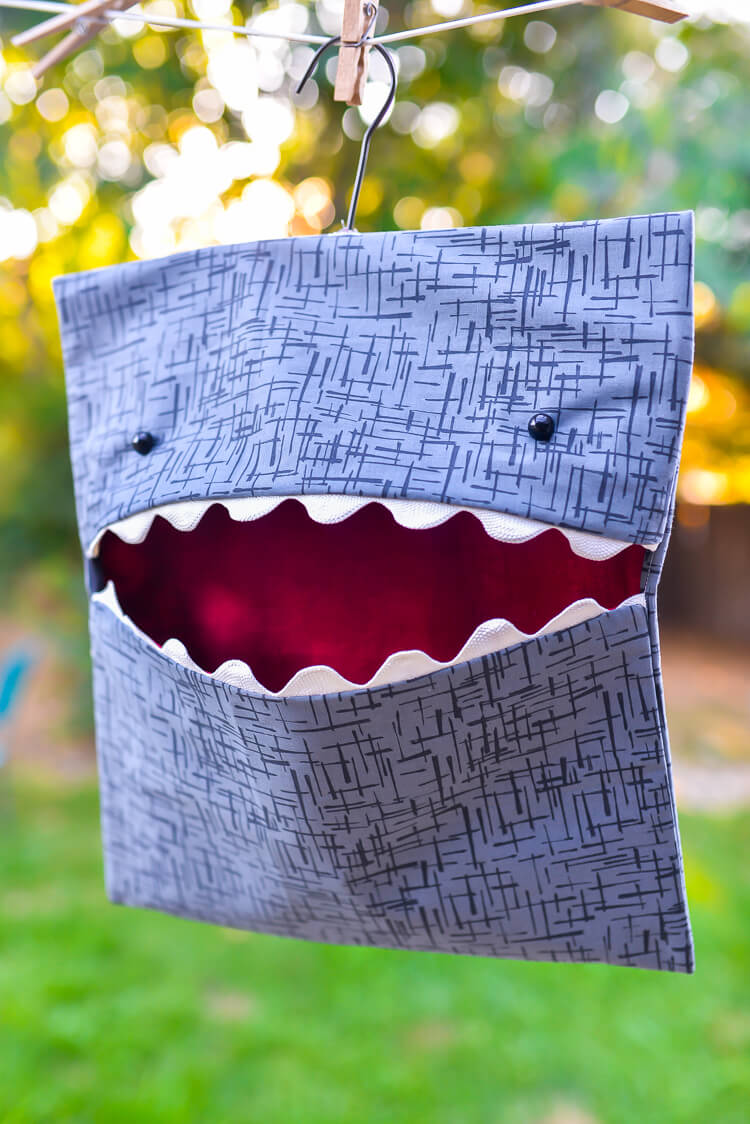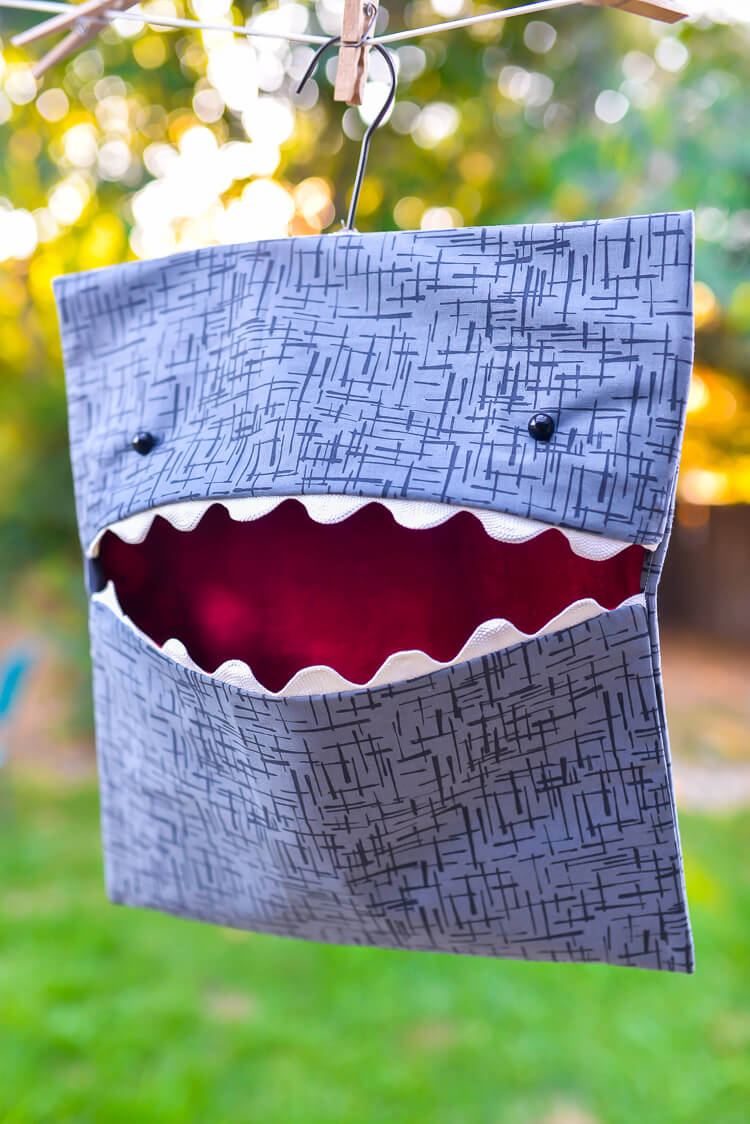 Add a bit of fun to laundry day for mum, and have a go at this cute little shark peg bag by Hey Let's Make Stuff.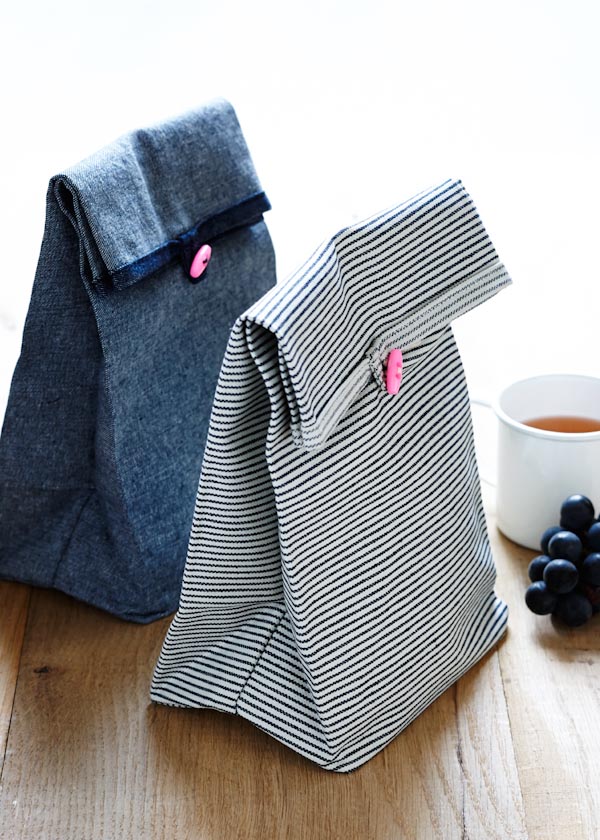 Even the most fussy people have to eat lunch, so if you're stuck for what to make somebody who has everything (or likes very little), run up one of these cute lunch bags by Purl Soho - why not add their name in embroidery?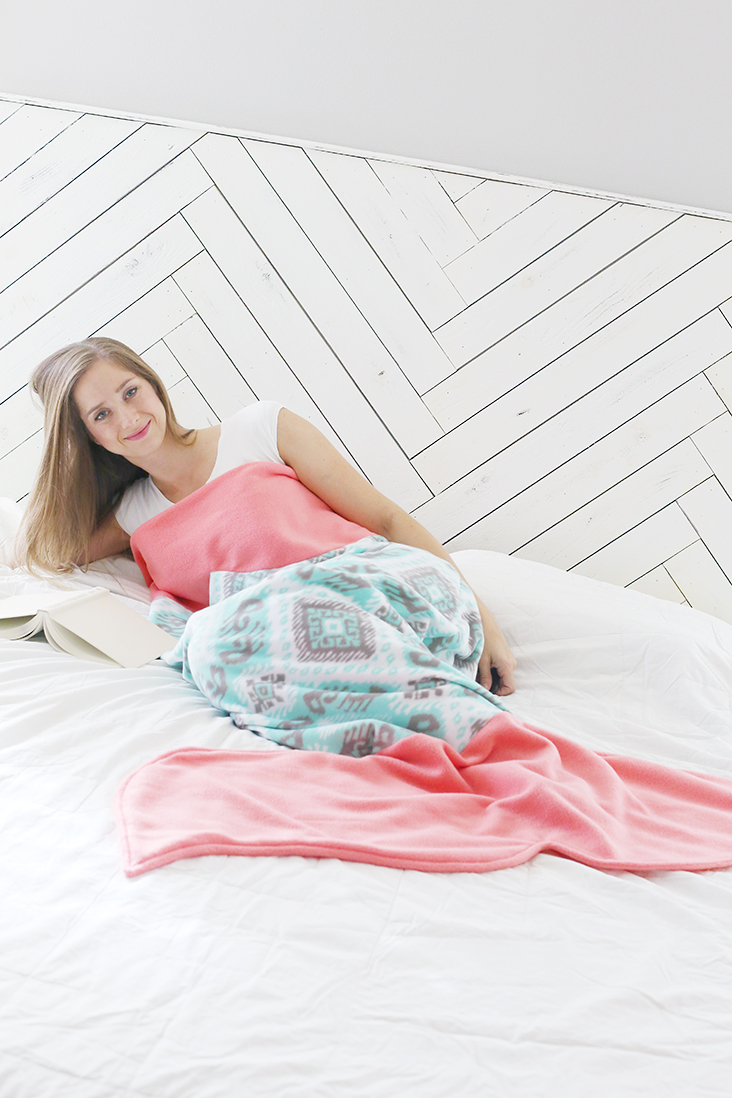 Get snuggly with one of these trendy mermaid tail blankets, for adults! Made from supersoft plush fabric, Sew Much Ado has got your covered with her comprehensive tutorial!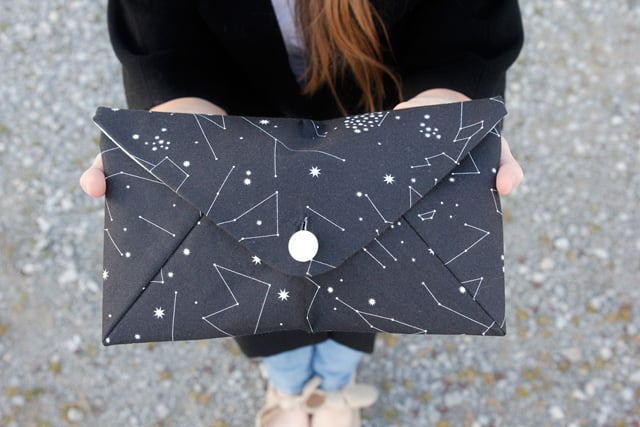 You can still sew for fashion-conscious friends; check out these stunning envelope style clutch bags by See Kate Sew that are perfect for an extra special accessory.
Treat mum or grandma to some cosy slippers for their tired feet with this simple tutorial by Todo Manualidades (you can use Google translate).
Go classic with a new pair of oven gloves! The key to making a good pair is picking a good fabric that your recipient will like either due to novelty factor or colours/patterns that match their kitchen - then simply follow this tutorial by Make It & Love It.
For the jetsetter in your life, nothing but a passport cover will do! Use bright colours or bold patterns to make sure it's easy to find in amidst all their luggage. We love this Liberty tutorial from Mollie Makes!
Here's one for all those handsome little boys you know - a cute novelty bow tie bib by Make It & Love It!
We love how versatile this honeycomb basket by Love From Beth is - whether they use it like this for crafty bits, or you make it up in a more masculine fabric for him to store his DIY bits and pieces in.
Make sure nobody misses out, a sew up a bunch of these adorable fish drawstring bags for all the kids - personalise with their name on the back. Tutorial by Eclemo for Women's Weekly.
For the friend that's always scrabbling around at the bottom of their bag for some change, make a cute little Cloud purse to keep it all together - like this easy one from Cloud 9 Fabrics!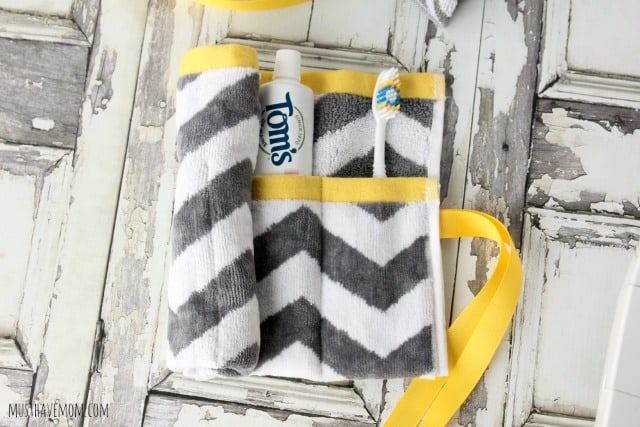 For someone that's always on the go, a thoughtful travel toothbrush holder is a lovely gift - pick some fun towelling and go crazy! Tutorial by Must Have Mom.