Free UK delivery on orders £45+
June Subscription Box Project Inspiration
Another month has raced by, and somehow we're already in June already - which means summer is most definitely on it's way! Hopefully this month's box gets you feeling those summer vibes, but if you need a little extra injection of sunshine, here's some great summer inspired makes you can try with your box!
June Subscription Box Project Inspiration
If you haven't got long to stitch but are desperate to make something quick and easy, try out this 15 minute sunglasses case project! They make a great last-minute present idea too.
15-min Sunglasses Case Project by Brandy Nelson
Whip your up in a flash with another super quick project - scrunchies! These are SO quick to make, and easy to whip up a ton in one go. If you've got little girls having a summer party, you could make them as a party favour pretty easily!
Scrunchie Project by My Girlfriends Quilt Shoppe
If you're out and about but don't want to have to lug around a massive bag with you, this little sling bag is ideal! It's just big enough to fit your phone, keys and a card or cash. Great for the beach!
Simple Sling Bag by Ameroonie Designs
As many of your will be thinking about your upcoming holidays this month, why not get a little holiday project in with these cool luggage tag labels?
Luggage Tag Labels by Positively Splendid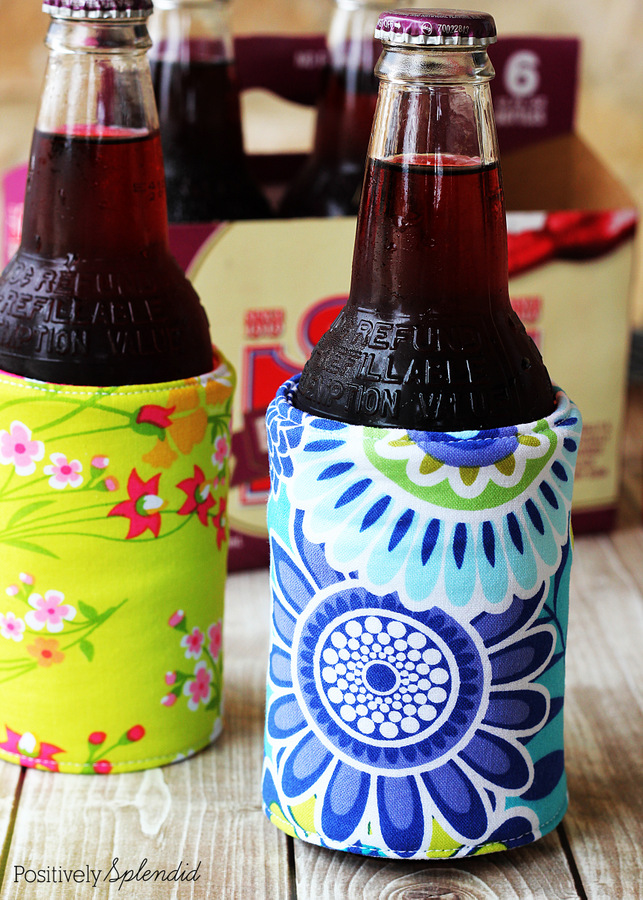 Keep your drinks cool and your hands unfrozen by making some cute drinks 'koozies'! These slide onto the outside of your bottles and contain insulated wadding inside to keep in the cold - whilst protecting your hands from the super cold bottle! You can adapt it to fit any size bottle or can very easily.